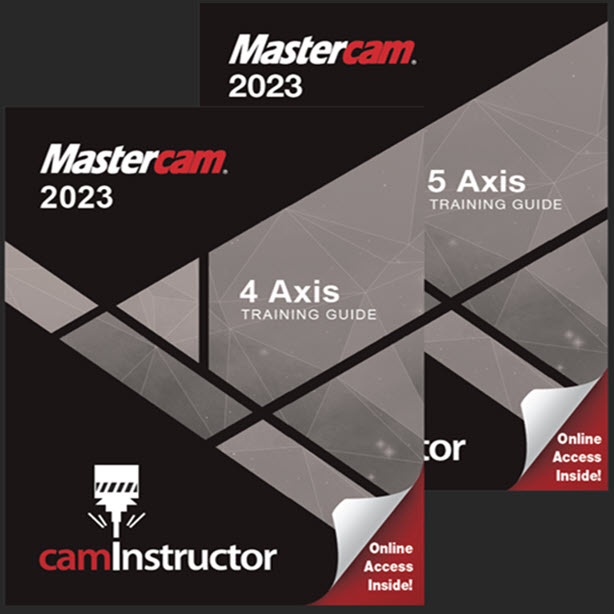 Mastercam 2023 - 4&5 Axis Training Guide Combo
This Instructional Training Guide* provides all the instructions you need to learn how to program a 4 and 5 Axis CNC Machine using Mastercam. It includes:
*This combo comes 3-hole punched with covers suitable for putting in your own binder. NOTE: Binder not included
Video instructions describing the different types of Mutli-Axis CNC Milling Machines.
13 lessons on how to use Mastercam to program 4 and 5 axis CNC Milling Machines using a variety of Multi-Axis Toolpaths.
Instructions showing how to create NC code for popular 4&5 axis Haas machines.
Exercises for each lesson.
The book comes with:
A username and password to get you access to the content of the books online for 1 year.
Access to online detailed instructional videos for each lesson in the book.
Access to download the Mastercam Home Learning Edition Software installation.
Online Version
You can purchase our online version of the material and get more for less. Click the button below to get more information:
An optional Teacher Resource is available when purchasing a class set of textbooks/ online versions. Please email sales@caminstructor.com for more details.
Academic License
All CamInstructor Training products are also available as an Academic License which means you can:
Provide access to our content online so students can access it from any computer with internet access.
The school will save money on purchasing books.
Teachers and Students have the ability to print out all step-by-step lesson instructions.