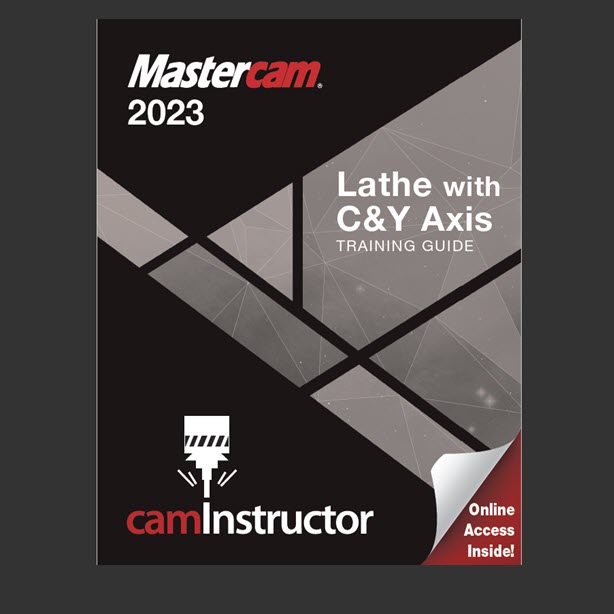 Mastercam 2023 -Lathe with C&Y Training Guide
This Instructional Training Guide provides all the instructions you need to learn Geometry Creation (CAD) and Toolpath Creation (CAM) for programming a CNC Lathe in Mastercam.
It includes:
6 lessons on how to use Mastercam to create Mechanical CAD drawings and Toolpaths for turning parts on a CNC Lathe.
2 lessons on how to use Mastercam to create C-Axis toolpaths.
1 lesson on how to create a Solid Model and Creo and use Mastercam's solid chaining features.
Exercise drawings for each lesson.
Instructions for generating G-Code for each lesson.
Video Instructions showing how to complete each lesson from start to finish.
The book comes with:
A username and password to get you access to the content of the books online for 1 year.
Access to online detailed instructional videos for each lesson in the book.
Access to download the Mastercam Home Learning Edition Software installation.

An optional Teacher Resource is available when purchasing a class set of textbooks/ online versions. Please email sales@caminstructor.com for more details.
Online Version
You can purchase our online version of the material and get more for less. Click the button below to get more information: